As a Travelife Partner, Kwezi Safaris Ltd is on a mission to make tourism and safari more sustainable and play a key role in social responsibility.
We are glad to receive the Travelife Partner Level Award. The award recognizes the long-term efforts Kwezi Safaris Ltd regarding sustainabile business practices and Corporate Social Responsibility. Kwezi Safaris Ltd complies with more than 100 criteria, related to an operator's office management, product range, international business partners and customer information. The Travelife Partner level standard is covering the ISO 26000 Corporate Social Responsibility themes, including environment, biodiversity, human rights and labour relation.
Kwezi Safaris, a Kenyan based tours and travel operator has been recognized in the UK for sustainable operations. The company was awarded the coveted Travelife Partner level award in recognition of its commitment to sustainable business practices and corporate social responsibility.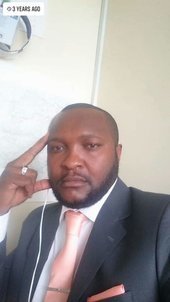 "We are proud to become among Kenyan tour and travel companies to be recognized for sustainable operations. Our goal has always been to run a company that creates unforgettable memories for our customers and yet contributes to the sustainable development of local communities and the protection of the environment,"
As a local company based in Nairobi, Kenya, we are specialist in tailor-made African safaris and tours, catering both mid-range (premium) and luxury for solo travellers, couples, family and groups. We are very much aware of the fragility of the eco-system in which we conduct business and we are committed to leave our world a better place.
We maintain that this can be achieved, through service delivery that promote community development, conserve biodiversity, while still ensuring our guest enjoy memorable experiences. As such, we have developed this sustainability policy to guide our operations and our entire supply chain
Mr. Naut Kusters, manager of Travelife for tour operators, "I am delighted to see that sustainability in the tour operator sector is obtaining momentum. The Partner award of Kwezi Safaris Ltd will inspire other companies in Kenya to follow the same path. Travelife is the leading international sustainability certification for the travel sector. More than 35 national travel associations are promoting the scheme to their members including, KATO (Kenyan Association of Tour operators), TATO (Tanzanian Association of Tour Operators), ABTA, and The British Travel Association and PATA, the Pacific Asian Travel Association.
Mrs. Grace Nderitu, Ecotourism Kenya CEO, "The Partner award of sustainable tourism to Kwezi Safaris Ltd marks a major milestone for the tourism industry in Kenya. The tour operator certification complements the eco-rating certification standard for accommodation facilities and jointly works to give an assurance that Kenya's tourism is sustainable".
We Are Committed to Sustainability
Our destinations are carefully selected to ensure they are in compliance with responsible tourism . In particular we check that the destinations we are working with have sound environmental management and benefit the local communities.