It's easy to write zebras off as "black and white horses". Although zebras do belong to the horse family, they are unique animals with many attributes of their own. Scientists also believe that their stripes act as sunscreen or camouflage. While black and white may not seem like a particularly good option for camouflage, most of the zebras' predators, such as lions, are colourblind. So zebras bunch together to confuse colourblind predators, which mistake the striped pattern for grass. Zebras have excellent eyesight and are one of the few mammals that can see in colour. However, zebras cannot see the colour orange.
Embark on our 8 days Epic Kenya Safari to explore this and other interesting wildlife experiences, stunning views and sights with an opportunity to get up close with the majestic elephants of Samburu and the Samburu Special Five(Grevy's zebra, long-necked gerenuk, reticulated giraffe, Somali ostrich and Beisa oryx.), the Aberdares, the big 5 – lion, leopard, elephant, buffalo and rhino, in Maasai Mara and the unique eco-system in Naivasha.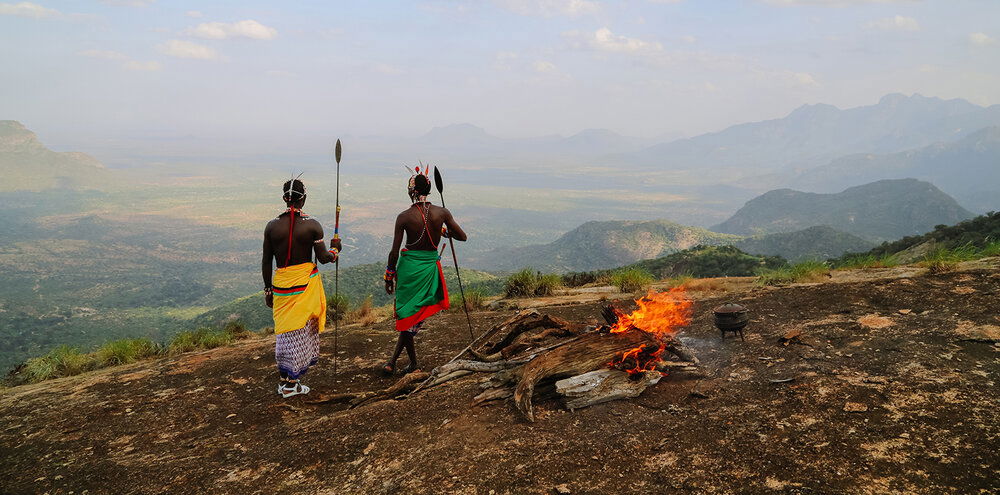 Samburu is the perfect wilderness, untouched and untamed. The greater Samburu is home to Kenya's second-largest Elephant population. Efforts led by the local Samburu have transformed this area from once a place devoid of wildlife. Nurtured by the lushly meandering Ewaso Nyiro River, the Samburu is rugged, calmly inviting, and enveloped in the air of remote Old Africa, scented by acacia. 
Even greater highlight than engaging wildlife is the Samburu people, near brothers of the Maasai. Elegantly proud, and unfailingly friendly, the Samburu reminds us of the old classic experience of a safari.
Of all the animals in Samburu and #BuffaloSprings, the reserves are most famous for their own Special Five – Grevy's zebra, with their smart pin-stripe pattern; gerenuk, of the impressively stretchy neck; Beisa oryx, with pointed horns and distinctive markings; reticulated giraffe, clad in attractive coats; and Somali ostrich, a feathery delight. Of the traditional Big Five, rhinos have fallen prey to poachers, but there are plenty of lions and leopards, plus ample elephants – in fact, elephants are the most dominant mammal here.
Moorlands, full of mist, bamboo- and rainforests where elephants roam through the thick, dense vegetation, spectacular waterfalls, plunging into pools and streams filled with trout, and mountain peaks up to 4000 meters high, make for an adventurous safari in Aberdare.
The area is popularly known for its salient forests, variety of landscapes and prolific game. A typical Game Drive includes sightings of Forest elephants, Bongo, Buffaloes, Hyenas, Bush babies, Mongoose and Porcupine, also you might see bird species such as common Bulbul, and Shrikes, Weaver, Sparrows, Lapwings among others, and a view of Mt. Kenya.